Dr Patel Dental Center
(860) 482-4041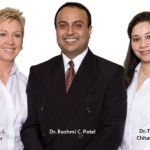 dental sleep clinic
2119 E main Street
CT, Torrington 06790
Office hours
Our Torrington office hours are:
| | |
| --- | --- |
| | |
| Monday | 8 AM - 6 PM |
| Tuesday | 8 AM - 6 PM |
| Wednesday | 8 AM - 6 PM |
| Thursday | 8 AM - 6 PM |
| Friday | 8 AM - 2 PM |
| Saturday | 8 AM - 2 PM |
About us
Dr. Rashmi Patel received his dental training at the University of Washington graduating with a Bachelor of Science in Biochemistry. He earned his Doctor of Dental Surgery degree from the State University of New York at Buffalo with a minor in Endodontic/Oral Biology. Dr. Patel did his General Practice Residency/Anesthesia (IV) and ACLS Certification at St. Barnabas Hospital, Bronx, NY.

From the University of Buffalo, School of Dental Medicine in Buffalo, NY, Dr. Patel has received his Certificate of Proficiency in Laser and his Certificate of Proficiency in Placement and Restoration of Implants. At the Children\\\\\\\\\\\\\\\\\\\\\\\\\\\\\\\\\\\\\\\\\\\\\\\\\\\\\\\\\\\\\\\'s Hospital of Buffalo, Dr. Patel completed his Pediatric Dentistry Externship where he provided all phases of comprehensive dental care and assisted in operating room dental procedures. During his Oral Surgery Externship at Buffalo General Hospital, Dr. Patel provided all phases of emergency and oral surgical care and assisted in biopsies and enucleation of cysts and tumors. Dr. Patel completed his General Practice Residency (GPR) Externship at Millard Fillmore, Hospital. It\\\\\\\\\\\\\\\\\\\\\\\\\\\\\\\\\\\\\\\\\\\\\\\\\\\\\\\\\\\\\\\'s a hospital program in which selected students demonstrating exceptional clinical skill are charged providing comprehensive dental care to patients whose needs are too complex for a general clinic setting.

Dr. Patel continues to participate in Continuing Education. A few that he has attended are:
New technology Forum
Antibiotic Prophylaxis Guidelines
Cerinate Smile Design Workshop
Implants, Aesthetics and Occlusion
Dental Organization for Conscious Sedation
Orthodontics for the General Practitioner

Pictured above are Dr. Patel and his two associate doctors. From left to right: Barbara Batchelder DMD, Rashmi Patel DMD and Tarana Chhatriwala DDS.

Dr. Patel\\\\\\\\\\\\\\\\\\\\\\\\\\\\\\\\\\\\\\\\\\\\\\\\\\\\\\\\\\\\\\\'s practice has a state of the art dental office with 14 operatories, including an on-site denture and crown & bridge laboratory.

Professional Organizations:
Smile Discovery Program
Dental Organization for Conscious Sedation
International Association for Orthodontics
Connecticut State Dental Association
Litchfield County Dental Society
American Dental Association
Academy of General Dentistry
Delta Sigma Delta
American Association of Dental Research
International Association of Dental Research

Dr. Barbara Batchelder earned her Doctor of Dental Medicine degree from the University of Connecticut School of Dental Medicine in Farmington CT. She started her career in dentistry with an Associates Degree in Dental Hygiene from The Fones School of Dental Hygiene in Bridgeport CT. She has been practicing in the dental field for 32 years. She went on to complete her undergraduate training at The University of CT at Storrs. After completing a General Practice Residency as a Captain in the USAF Dental Corps at Langley AFB in Virginia, where she received advanced training in oral surgery, endodontics, pediatric dentistry and periodontics; Dr. Batchelder spent two years as acting base periodontist at Mcguire AFB in New Jersey. In 1989 she joined the practice now known as Dr. Patel's Dental Center. She has been serving patients in the Litchfield county for 20 years.

Dr. Batchelder has taken extensive hands-on training over the years in cosmetic dentistry, occlusion and TMJ. She is certified in orthodontics and Invisalign and is an active member of International Association for Orthodontics. She is also a member of American Dental Association, Connecticut State Dental Association, and Academy of General Dentistry. Most recently she has become certified in Oral Sedation Dentistry.

With devotion, passion, integrity and a commitment to current dental therapies and techniques, Dr. Batchelder strives to provide compassionate quality dental treatment for all of her patients.
Tarana Chhatriwala BDS, DDS is dedicated about providing quality focused Comprehensive Dental Care. After graduating from University of Mumbai in 1999 with her dental degree, marriage brought her to the United States. With a passion for dentistry, she graduated as class valedictorian from the Advanced Standing Program at Loma Linda University School of Dentistry, California. Dr. Chhatriwala practiced General and Cosmetic Dentistry in the Chicagoland area prior to relocating to the Northeast.

Dr. Chhatriwala prides on being gentle and patient, especially with fearful dental patients and children.

Dr. Chhatriwala is member of the Academy of General Dentistry and the International Association for Orthodontics. She is certified in Invisalign as well as conventional orthodontics.
Service we offer
Dental Procedures

Dr. Patel has been well trained in working with numerous dental procedures. These procedures are listed below with links to additional information on the topic. If you need quality dental care in the Torrington area, call Dr. Patel.
Cosmetic Dentistry
Sedation Dentistry
Nitrous Oxide is an effective way to help you stay comfortable during a dental procedure
Oral Sedation is an option for patients to be comfortably sedated through a dental visit
Preventative Dentistry
Dental Problems
Treatment
General Dentistry